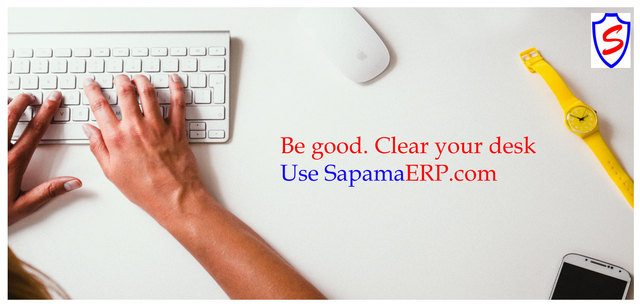 Have you been searching for an easy way of leave management for your employees? If the answer is yes, then SapamaERP.com is here at your rescue.

In any contemporary business, employees are entitled to different types of leave. Consequently, it is a common phenomenon to hear the management team of different organizations complaining how hard it is to conduct leave management for their employees. SapamaERP.com acknowledges the difficulty in leave management. Thus, SapamaERP.com presents friendly online software for managers to use in leave management of their employees. Notably, SapamaERP.com allows for the configuring of customized types of leave such as annual leave, maternity leave, paternity leave, sick leave and study leave, along with other types of leave offered in different organizations.
Moreover, SapamaERP.com allows the management team of an organization to assign an employee to leave entitlement within a given period. For instance, Jane who is a receptionist at XF Limited is entitled to 21 days of annual leave in 2017. Furthermore, SapamaERP.com also embraces the fact that, not all employees utilize all their leave days within a given period. Hence, SapamaERP.com bears the ability to carry forward leave to the next period. Additionally, some organizations have different types of work weeks. SapamaERP.com addresses the need of such organizations by helping them in specifying types of work weeks such as full day, half day or non-working day.
Using the SapamaERP.com online software, the Human Resource Manager of an organization can also apply for leave. Conversely, SapamaERP.com provides a platform for employee self-service, where employees can log in and view their entitled leave days. Moreover, the platform for employee self-service enables employees to log in and apply for leave by themselves online, hence reducing paperwork for the management team of the organization. In cases where certain employees are absent, SapamaERP.com allows for delegation of work. For instance, if Jane and John are data handlers at XF Limited when Jane is not around, she can delegate her work to John.
Outstandingly, SapamaERP.com provides an advantage of 2-level approval, where if an employee applies for leave, the supervisor to the employee and the Human Resource Manager receive an email, seeking approval for the employee's leave application. Fortunately, SapamaERP.com allows the Human Resource Manager to view the leave schedule in a calendar. Thus, after receiving an email request for approval of an employee's leave, the Human Resource Manager and the Supervisor of the employee applying for leave, are able to log in and approve or reject the employee's leave application. Additionally, SapamaERP.com also enables automatic calculation of remaining leave days. Hence, SapamaERP.com saves on time that would have been otherwise used in manually calculating leave days. Furthermore, SapamaERP.com bears the advantage of improving the efficiency of leave management by an organization's management team, through providing a platform for tracking the remaining leave days for all leave types. By automating leave management SapamaERP.com eliminates recording and filing of leave documents, hence saving on time for the organization, allowing employees to carry out other tasks.