If you have a Bulk Payment account, you first transfer funds from your bank account to MPESA MMF Account. Kindly note you cannot send money to a phone number when when it's in your MMF account and you need to transfer the funds from the MMF account to the Utility account. Transferring funds from one account to another needs a maker-checker ie a business manager initiates the transfer and another business manager approves the accounts. This guide assumes that you've already added the certificate to your browser and have two (2) business manager roles.
This guide will take you through the process that involves two main activities:
a). Login and initiate the transfer
b). Login again with a different account to approve the transfer
1. Go tohttps://org.ke.m-pesa.com/orglogin.action and login with the credential of the first business manager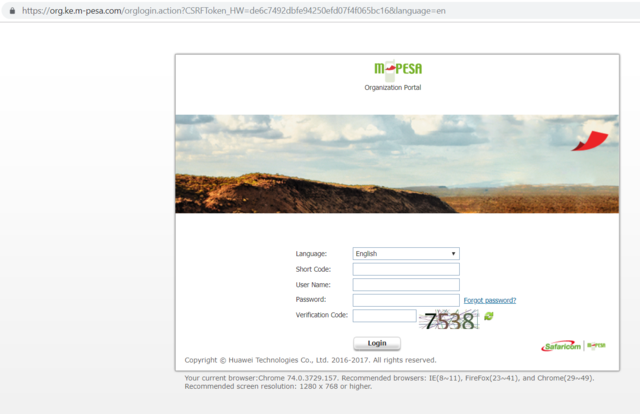 2. Enter the one time passcode that is sent to your phone via SMS. The passcode expires in 1 minute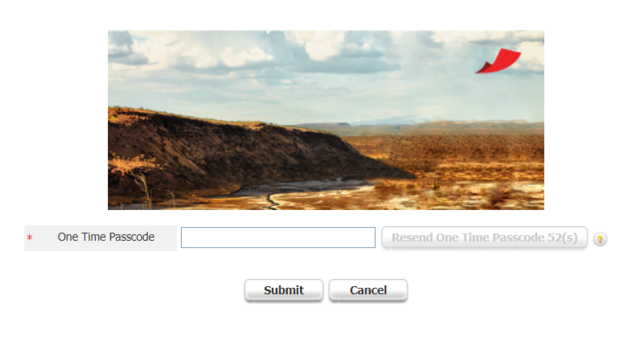 3. Click "Account view" menu and check the "Available balance" in the MMF Account. Kindly note you cannot transfer amount that is reserved or uncleared and it has to be in the Available balance. Say the amount is 50,000.

4. Transfer form
Click on "Browse Organization" menu
Click on the "Initiate Transaction" on the left hand side menu, a form will appear.
For Transaction Service select " Business services - Move funds from MMF Account to Utility Account"
Enter the amount
Enter remark
Enter Reason
Enter comment
Click "Submit" button
A confirm window will appear, click "Continue"
5. Signout by clicking on the top right signout button and login again with the other business managers account or have the other business manager login.
6. Follow step 1 and 2 to login with the other account
7. Approval
Click "Transaction" menu
Click "Confirm Transaction" sub menu
Pending transaction will appear, click on the checkbox on the left
Action is automatically selected to "Approve"
Enter "Reason"
Click "Submit"
A popup confirmation window will appear, click "Yes"

Want to integrate to MPESA or do bulk payments? Check out SapamaCash.com
Looking to get paid? Watch this Customer to Business - C2B video: https://www.youtube.com/watch?v=VUuGt5kLyH4

Looking to pay in bulk? Watch this Business to Customer - B2C video: https://www.youtube.com/watch?v=UV_Su_7x8wo