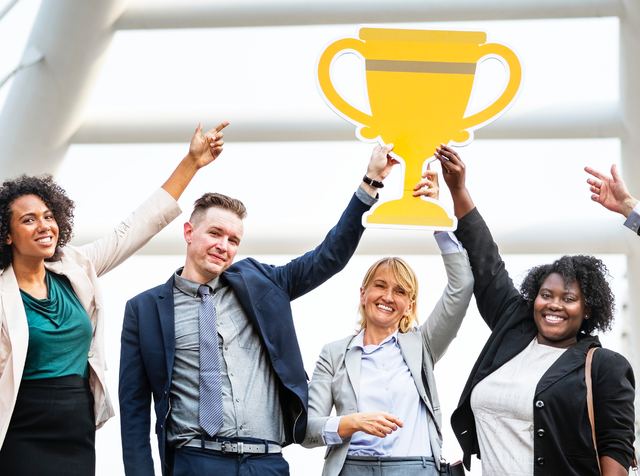 Human resource is the strategic approach to the effective management of people in an organization, so that they can help the business to gain a competitive advantage. It is designed to maximize employees' performance , in line with the organization's goals. It is a department in an organization that deals with concerns that are related to staff. This includes matters such as hiring, compensation, performance, safety, wellness, benefits, motivation and training. HRM plays a strategic he role managing, creating, implementing and supervising policies/regulations, which are mandatory for every employee.

Automation of HR workflow and many of its basic processes helps in increasing efficiency, reduce costs and improve productivity. Organizations that adopt HR technology tools have a competitive advantage over those that do not. Additionally, automation of HRM processes translates to less papers, less forms, less files. This is information is stored in an online database.
Do you desire to automate your HRM processes? Then Sapama HRM software is the best solution for you. Sapama HRM is a Cloud-based Human Resource Management Platform that simplifies the already complex HR management processes, giving you much benefits at extremely affordable charges besides enabling your staff to focus more on production. Sapama HRM offers great benefits in the various aspects of the organization.
Sapama HRM is a simple and easy to learn ,easy to use system, with an intuitive and consistent user interface .It has powerful search, sorting, filtering, exporting and importing functionality. Additionally, information is securely encrypted and safely stored online, it enables daily backups of all data to off-site. A server role-based Access Control (RBAC) ensures staff access only modules authorized to in addition to maintaining an audit trail of when and who performed a given action and an intelligent login to detect any hacking attempts.
Sapama HRM provides business intelligence and analytics. It has flexible payments plans and can be customised to your brand, meeting your organization's unique needs.
Sapama HRM will help you in organizational structure, creating employees' profiles, payroll issues, leave management, recruiting and onboarding, time & attendance and generating reports.
1. Organizational Structure
capture organization details

manage organizational structure and hierarchy

define the following about an organization: locations, departments, job categories, employment status, work shift, holidays and termination reason.
2. Employee Profile
manage employees profile

manage employees details, contacts, dependents, next of kin, education and experience

attach employees to a predefined location, department, job category, employment status or work shift

specify employees basic pay, pay grade

configure benefits and deductions at an employee level
3. Payroll
configure deductions and their applicable reliefs

specify custom formulas (bracket-based or fixed) for calculation of deductions

configure benefits and applicable benefit taxes

process payroll on multiple employees on the click of a button

generate professional payslip branded with your logo

digitally maintain a master payroll of all employees

employee apply for pay advance online

employee apply for loan online

KRA, NHIF, NSSF compliant
4. Leave Management
configure customized leave type

assign employee leave entitlement

carry forward leave to next period

specify work weeks (full day or non working day)

apply for leave online

view leave schedule in a calendar

Delegatee or person standing in for you accepts responsibility

Supervisor or line manager approves the leave online

HR manager approves the leave online

Email notifications are automatically sent to all parties at every step of the application workflow

track remaining leave days
5. Employee Self Service
Employee can login with their email and password

view and download payslips or P9 online

apply leave online

view and update their profile
6. Recruitment & Onboarding
Post vacancies online

candidates apply online

interviewers view all CV's and do collaborative interviewing.

candidates are automatically sent an email at each stage

set onboarding checklist
7. Time & Attendance
track employees overtime

track employees absenteeism

configure rates used in calculating monetary value of overtime and absenteeism
8. Time & Attendance
generate statutory reports

generate ad-hoc reports

export data to Excel, PDF, CSV
9. Dashboard
infographic charts and graphs

get quick, executive and strategic insights into the organizations

gain business or organizational intelligence on actions that need to be performed.