Sapama POS - Online Point of Sale Software
Sapama POS is an easy-to-use, Point-Of-Sale Software designed for small and mid-sized businesses to simplify selling of their services and products with automatic calculation commissions and tracking inventories.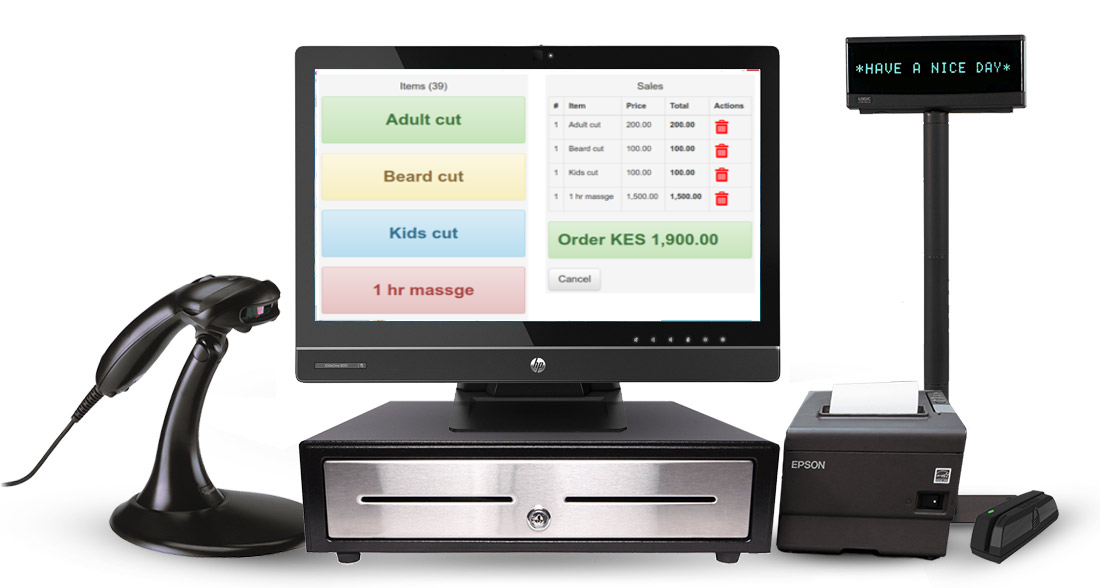 Features
Simple Checkout
Add multiple items in a cart
Large and colourful buttons
Print professional invoice
Collect money
Record payments
Accept multiple payment methods
pay one invoice with multiple methods
Collect money from mobile money such as M-Pesa, Equitel
Commission calculation
Easily and accurately calculate commission on sales and payments
Save time and pay commission on time
Inventory
Track, adjust, and replenish stock easily.
track your sales
track your purchases
Dashboard & reports
View sales summary
View commission summary
View sales per product
Benefits
Ease of use
easy to use, intuitive and consistent interface
quick learning curve
powerful search functionality
Global
multi-organizations
multi-locations
multi-currency
Know where you stand financially
see your Profit & Loss, Balance Sheet, and dozens of other reports in one click.
Safe and secure
information is securely stored
daily backups of data
role-based Access Control (RBAC) ensures users access only modules authorized to
maintains an audit trail of when and who performed a given action
Business Intelligence & Analytics
executive dashboard gives helpful insights
ability to generate statutory and ad-hoc reports
export reports to Excel, CSV and PDF
Pay as you go
affordable
pay only for employees being managed
no contracts, no astericks
conviniently pay via mobile money or credit card (coming soon)
Alerts & notifications
get alerts on what needs to be done eg approve an invoice
get alerts on time specific actions eg send statutory reports
Recent clients